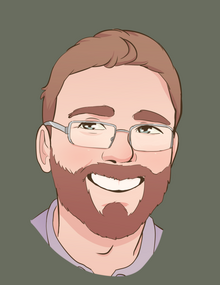 Dave Breidenstine is an Ensemble Character voice actor who holds the distinction of the cast member with name spelling the wiki author most often has to go look up. He is featured way back in Behind the Scenes #6
Ad blocker interference detected!
Wikia is a free-to-use site that makes money from advertising. We have a modified experience for viewers using ad blockers

Wikia is not accessible if you've made further modifications. Remove the custom ad blocker rule(s) and the page will load as expected.