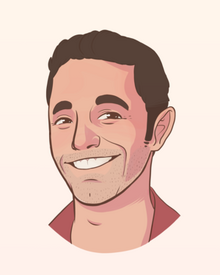 Dan Keyser voices Benicio Markanti on the show.
Dan was featured on episode 5 of the Behind the Scenes shows.
He is a teacher and performer.  He chooses to believe that Benicio's personality and adventures parallel his own life. In reality, he goes to bed early and wears a tie four days out of the week. "Benicio is a self-assured and charismatic character, not unlike Dan. Dan is finished answering your question now," Dan said. 
Back to Main Characters.
Ad blocker interference detected!
Wikia is a free-to-use site that makes money from advertising. We have a modified experience for viewers using ad blockers

Wikia is not accessible if you've made further modifications. Remove the custom ad blocker rule(s) and the page will load as expected.